---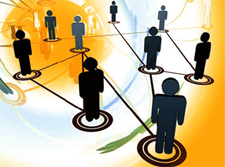 What Is It?
Here at Newfax, we are always finding ways to create new markets and trends for our clients. We are in development of creating a section of our website that will be strictly used for our clients' artwork to be sold online. Whether you are a well known artist or a "starving artist" our Fine Art Artist Corner will create your own personalized online gallery and store.

What Are Newfax Intentions?
We are approaching this new Artist Corner as a way to help create a network of artists with an easy approach to sell their work. With the increasing amount of web traffic to our website we will be able to help you reach customers that normally don't go to art festivals and craft shows. We are giving you the opportunity to have your own art show for less.




How Much Does it Cost?
We are proud to announce that the start-up fee will only be $20.00


The first 5 artists interested will be FREE!!
Call us today 419-241-5157